Welcome at mtgcards.be!
Welcome at mtgcards.be. Your online source for all possible items related to the best trading card game ever... "Magic: the Gathering".
Want to play? Check out our calendar and join us! For more information, check our forum.
| Date | Hour | Event | Price |
| --- | --- | --- | --- |
| 17-JAN | 20h | Legacy (proxies allowed) | FREE |
| 24-JAN | 20h | Theros: Beyond Death Sealed | 24 EUR |
| 31-JAN | 20h | Modern | FREE |
| 07-FEB | 20h | Theros: Beyond Death Draft | 12 EUR |
| 14-FEB | 20h | Gentry Leaderboard | FREE |
| 21-FEB | 20h | Commander - Multiplayer | FREE |
| 28-FEB | 20h | Theros: Beyond Death Draft | 12 EUR |
| 06-MAR | 20h | Modern | FREE |
| 13-MAR | 20h | Gentry Leaderboard | FREE |
As from 2017 we play at Jongerencentrum Bouckenborgh, Bredabaan 559, 2170 Merksem.
GPS = "Oude Barreellei", turn at SHURGARD to park at soccer fields - walking distance!
If you want to order some products and/or cards, you need a mtgcards.be account. Register one on our forum. This forum-account is used on this site as well. After logging in, you'll have access to your personal details via the left column.
Enjoy your stay! :-)
« Ikoria Rescheduled for May 15 in NA, EU, and LATAM »
In response to COVID-19, Wizards has made a number of announcements and policy changes.
Stores, distributors, and fulfillment centers around the world are all adjusting to the disruption of COVID-19, and we too must adjust. Ikoira's new launch date is May 15th, 2020 in North America, Europe, and LATAM.
WoTC Official Communication
« Communication Coronavirus (COVID-19) -- No collection possible »
Due to the current evolution of the COVID-19 pandemic we will only be able to offer shipments and no longer accept collections locally. No exceptions possible.
Thank you for your understanding.
Stay safe!
« Ikoria: Lair of Behemoths - PREORDER »
Welcome to Ikoria: a brand-new world of monsters for Magic: The Gathering.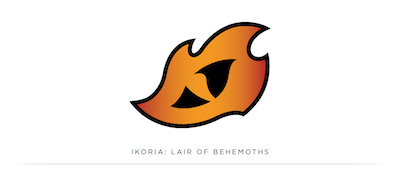 « PREORDER Mystery Booster Displays »
Huh, what is this mysterious thing?
We have all played weird and fun Draft formats now and then. They can be wild, they can be serious, and often they are, above all, an absolute blast to play. Drafts where anything can happen are some of the best play experiences Magic has to offer.
Enter Mystery Booster! Available now for preorder!
« PREORDER Challenger Decks - 2020 »
Like its previous installment, these challenger decks are built with more tournament-play competitive players in mind. The 75-card decks are geared toward Standard play and are intended to be playable and competitive at a local level right out of the box. All cards will have been previously printed in Standard and are Standard-legal.
Available now for preorder!
« Unsanctioned! - PREORDER NOW »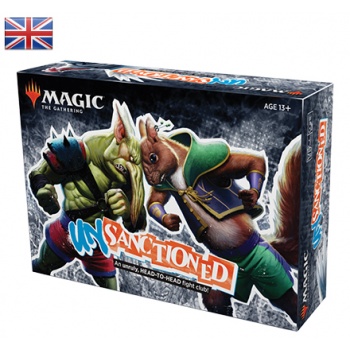 Choose two wacky silver-bordered 30-card decks, shuffle them together, and watch the mayhem unfold! Unsanctioned is a ready-to-play "Un-set" experience.
« Theros Beyond Death - PREORDER NOW! »